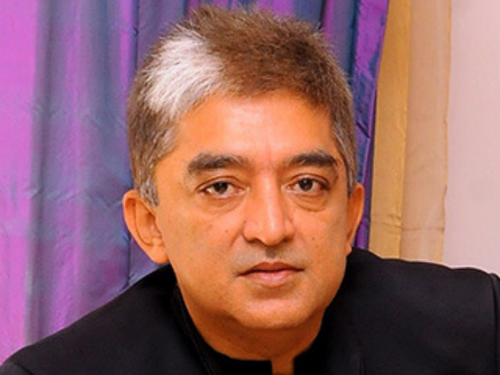 Sri. Harish Bijoor is a Brand-thinker and practitioner operating out of Bengaluru, India. He runs a unique boutique-consulting outfit branded "Harish Bijoor Consults Inc.", a brand name that has a consulting presence across the markets of Hong Kong, Seattle, London, Istanbul, Dubai and the Indian sub-continent.
Harish has spent his career across the aggressive realms of FMCG, Telecom and Consumer Durables. He is considered a marketing practitioner and thinker who is ahead of the consumer thinking curve, year on year.
Harish is a public speaker who speaks to corporate audiences across the globe in the realm of motivation, people-management issues, brands,
marketing and business at large. He has spoken to corporate audiences across the world for 10419 hours to date.
Harish teaches at the Indian School of Business, Hyderabad & Mohali, in addition to semesters at overseas Business schools in the US and Europe. He has been teaching at the Indian School of Business for the past 15 years.
Harish has recently published a book titled, "Marketing Trends – Smart Insights into the world of Indian Business", a serious book written in a style that is distinctly young and 'MTV-ish'!
He is currently involved in his second book on core branding. The book is titled, "Brand Irrationals: a fundamental journey into brand-think"
Harish has simultaneously been commissioned to write a book on "Customer Service mechanisms" at play in contemporary marketing contexts.
Harish is actively involved in research relating to Rural Consumer Behavior, Rural Retail Networks and Trade mechanisms at play. The current research exercise he is involved in spans a 6-year period covering 84,850 consumers across India.
Harish has published papers extensively on the subjects relating to Strategic Marketing, Branding, Consumer Behavior, Retail networks, Rural marketing, Marketing research and Trend-analysis.
Harish Bijoor contributes regularly to Business publications on Branding, sales, distribution and related topics.