Chanakya University is established with a purpose of creating knowledge and transformative leaders for holistic development. The true purpose of our Academics is to develop well-rounded, and creative individuals.
Know more..
Chanakya University is driven by the need to create next-gen Global Indians. In this regard, we are dedicated to ensuring continuous progression of young minds.
Chanakya University is your pathway to a truly liberal and multidisciplinary education. Here, you can choose to learn what you truly desire and what you consider the best.
By Taking up Doctoral Programs at Chanakya University, you get to unlock careers in Research, Academia, Industry. We also offer cutting-edge research facilities.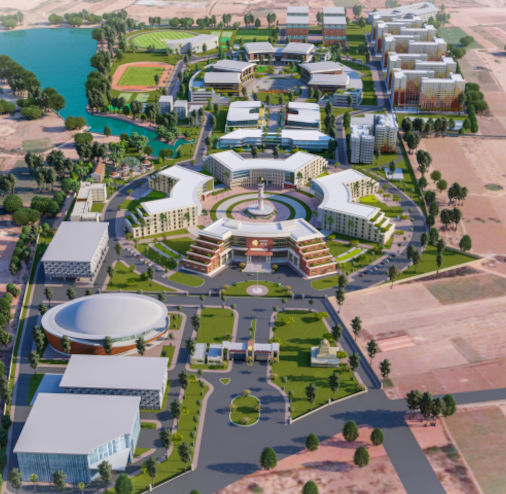 Welcome to Chanakya University
"A World Of Transformation Through Knowledge."
Chanakya University is a global learning destination that is deeply committed to the creation of a foremost knowledge movement in which students rise higher with ideas and achieve sustained success with abundant wisdom (Jnana), indomitable will (Ichcha) and meaningful action (Kriya).
Truly Indian in spirit, the University will act equally as a citizen of the world.
6,00,000
Sq.m. Total Built-up Area
93,280
Sq.m. Sports Recreation Cafeteria, Common Facilities
1,89,246
Sq.m. Classroom, Labs etc, Academic Building.