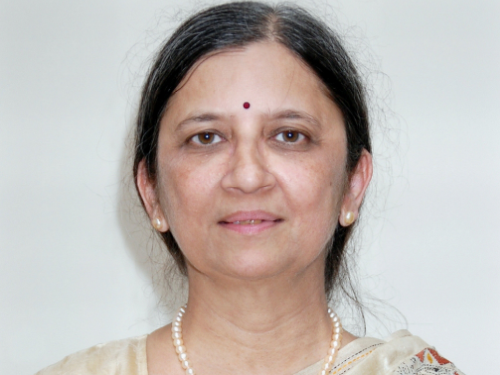 Prof. Vasudha Kamat is well known for her significant contribution to the field of Educational Technology/Information and Communication Technology (ICT) in Education. She has invested five decades of life in the field of education and has contributed to School Education, Higher Education, Teacher Education, Women's Education, Open and Distance Learning, Life Long Learning.
Nominated by the UGC as Chairperson of Governing Body of the CEC (Consortium of Educational Communication), an Inter-University Centre of UGC) from June 2021.
Nominated by the Ministry of Human Resource Development (MHRD, now Ministry of Education: MoE), Government of India to the National Education Policy Draft Committee (GoI) under the Chairmanship of Dr. Kasturirangan in June 2017.
Vice Chancellor of SNDT Women's University, Mumbai, India during the years 2011-16 and has introduced many innovative practices.
Recipient of the Best Teacher Award by Maharashtra State Government (2005-06), Fulbright Senior Research Fellowship for conducting research in the Florida State University, USA (2005-06), The Rotary International Fellowship (2004-05) during which she taught at University Technology, MARA (UiTM), Malaysia.
She intensely advocates integration of Information and Communication Technologies (ICTs) in higher education (HE). Conducts Professional Development programmes for faculty from HE in the use of learner centred pedagogies and integration of ICTs (Blended, Flipped and Online Learning) in day to day teaching-learning-evaluation process.
She has conducted several research studies for various National/International organizations such as Indian Space Research Organization (ISRO), UNDP, World-Bank, UNICEF, MHRD, etc. She has closely worked with Open Universities and National Institute of Open Schooling in various capacities.