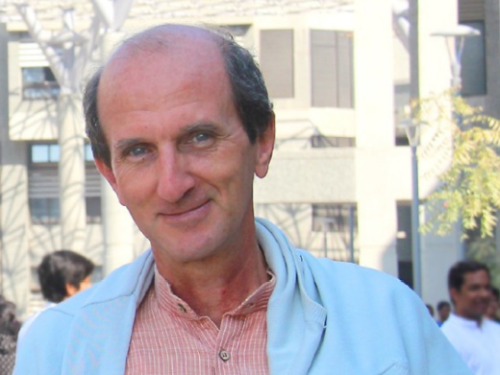 Visiting Professor, Department of Humanities and Social Sciences, IIT Gandhinagar
French-born Prof. Michel Danino has lived in India since 1977. A student of Indian civilization, he has written on protohistorical India (The Lost River: On the Trail of the Sarasvati, 2010) and Indian culture (Indian Culture and India's Future, 2011; Sri Aurobindo and India's Rebirth, an edited volume, 2018). Between 2011 and 2014, he was a visiting faculty at IIM Ranchi and twice a scholar-in-residence at IIT Kanpur. Since 2011, he has been teaching courses on Indian civilization and knowledge systems at IIT Gandhinagar, where he is currently visiting professor and has been assisting its Archaeological Sciences Centre.
Prof. Michel Danino was (2015-18) a member of the Indian Council of Historical Research; he is currently a member of the Research Council for History of Science (Indian National Science Academy), the Central Advisory Board on Culture, Ministry of Culture, Govt. of India, and the Academic Council of Indic Academy. He is also convener of a CBSE committee for the course Knowledge Traditions and Practices of India whose two-volume textbook he co-edited (with Prof. Kapil Kapoor, 2013 and 2015). In 2017, the Government of India awarded him Padma Shri by for his work on education and culture.