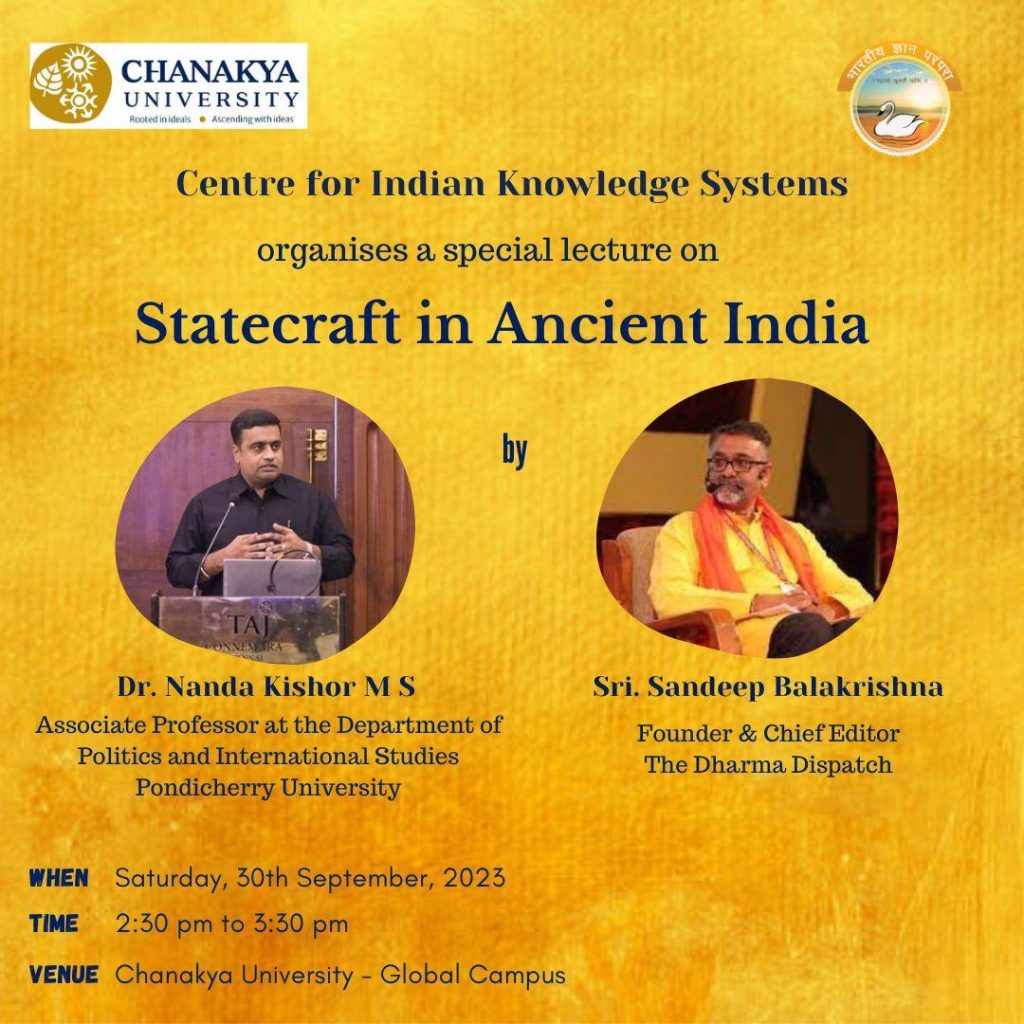 The Centre for Indian Knowledge Systems, arranged a special guest interaction session for students, on 30th September 2023, on a Saturday afternoon. Ms. Gargi Shanbhag started off the session by giving a brief introduction of both the guests to the students and also shared her fond memories of being Dr. Nanda Kishor's student at her alma mater. 
Post introduction, Dr. Nanda Kishor and Sri Sandeep Balakrishna assessed the vibrant young students from different courses and their understanding of polity especially Bharatiya perspective on polity, strategic culture, warfare etc. Balakrishna ji went on to address the students on a wide array of subjects like Aitihasik texts, Vedas, the concept of Purusharthas, and different shastras and kept young minds engaged for almost an hour.
Dr. Nanda Kishor took the lead from there and narrowed his interaction down to the concept of Upayas, Shadgunyas and Saptanga from Kautilya's Arthashastra. He captivated the students with his unique stories and anecdotes and simultaneously explained the concepts with much ease. He gave real-time examples from the world of geopolitics which made the students interact more fruitful
The session was followed up with a Q&A, wherein different kinds of questions were asked by the young but inquisitive audience. Ranging from Dharma to different aspects of a rajya, to gaining insights on different political philosophies, our esteemed guests answered all of the queries directed to them.
Lastly, Smt Sai Swaroopa Iyer presented a vote of thanks to both the dignitaries for spending their valuable time with us, Chanakyans on a weekend.