Chanakya University conducted a hands-on session on the Mendeley software platform. This session was held on 26 May 2023 at the Brigade Orchards campus.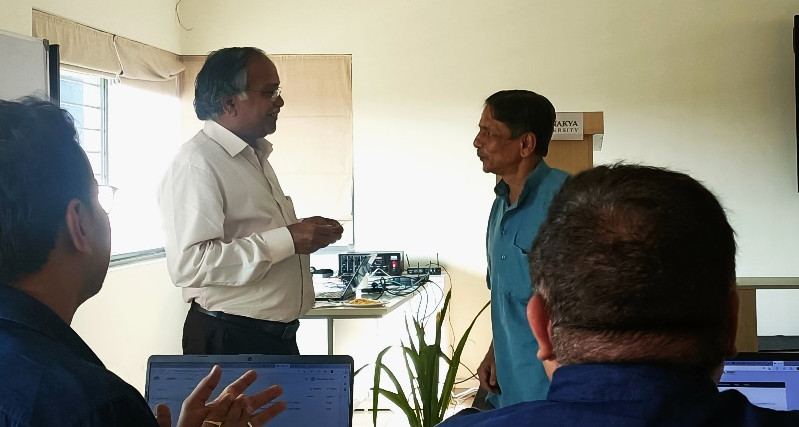 In today's era of digital advancements, where there is rapid research expansion; the task of organizing and managing Scholarly Articles, References, and Citations has proven to be challenging. This can be mitigated to an extent through Mendeley.

In this regard, the University invited K. A. Venkatesh – Dean of the School of Mathematics and Natural Sciences, to deliver a talk on Mendeley. This was part of the Second Monthly Talks from the Research Division.
During this hands-on session, Prof. Venkatesh introduced the audience to various features including the Mendeley Reference Manager, Mendeley Web Importer, and Mendeley Cite. The participants were accorded hands-on experience; along with practical guidance on utilizing these tools effectively.
Prof. H.S. Ashok – Dean In-Charge of the Research Division acknowledged the importance of Prof. Venkatesh's valuable insights and expressed gratitude for the informative session.