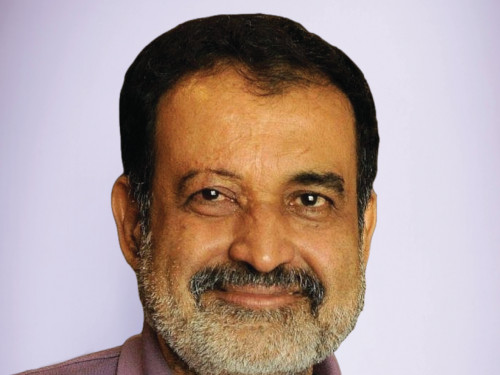 Sri Mohandas Pai holds a bachelor's degree in commerce from St. Joseph's College of Commerce, Bengaluru, and a bachelor's degree in law (LLB) from Bengaluru University. He is also a fellow member of Institute of Chartered Accountants of India (ICAI), and a Trustee of the International Accounting Standards Committee Foundation, the body that oversees the International Accounting Standards Board.
Sri Mohandas Pai is currently the Chairman of Manipal Global Education Services (MaGE) and Advisor, Manipal Education & Medical Group (MEMG). Before joining MaGE, Mohan was a member of Infosys' Board of Directors and Head – Administration, Education & Research, Finance, Human Resources, and Infosys Leadership Institute.
Sri Mohandas was an integral part of the Infosys team that enabled the first listing of an India-registered company on NASDAQ and the first sponsored secondary offering of American Depositary Shares by an Indian company. He was voted as the 'CFO of the Year' in 2001 by IMA India. He won the 'Best CFO in India' award from Finance Asia in 2002, and 'Best Chief Financial Officer in India' in the Best Managed Companies poll conducted by Asia Money in 2004.
Sri Mohan has been actively working with regulators to improve the business ecosystem. He was a member of the Kelkar Committee, constituted by the Ministry of Finance, Government of India for reforming direct taxes, the Non-Resident Taxation Committee and the High-Powered Committee on e-Commerce and Taxation. He is currently a member of the Board of SEBI.
With his keen interest in improving literacy across the country, Sri Mohan has worked extensively in the basic education sector. He brings to MaGE his insights of the Indian system, his international exposure, his deep understanding of financial concerns, his experience in building an international brand and the personal credibility he enjoys with business leaders.