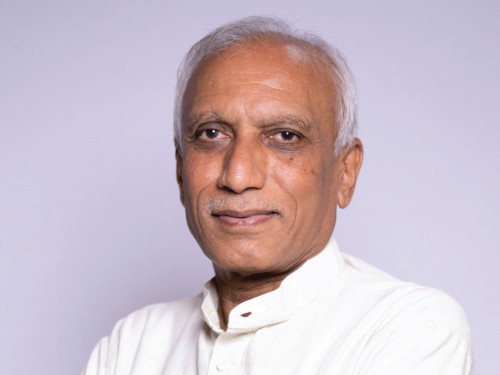 He is an entrepreneur and a leader with diverse expertise in nurturing and growing companies profitably with great concern for society and culture. He is Founder, Chairman and CEO of Global Edge Software Ltd (founded in 1992, has over1200 employees), a leading embedded software and solutions company operating out of Bangalore, Hyderabad (India) and Milpitas (USA). He has been a hands-on technology professional, worked in several companies including UBM (Ultra Business Machines), Srujana Technology and KSSIDC. He is a postgraduate in science from Bengaluru University, India.

Mr. Kumar brings over three decades of IT industry experience in growing high technology companies. He is an Angel Investor and has invested in technology and social impact startup companies. He mentors for young entrepreneurs and help several companies to prosper including Adamya Group Companies, iNabling Technology, Pico Mobile, Aseema Softnet Technologies, iSol Softech, etc, His key strengths include starting companies, rise VC funding, serving professional board and merging companies. He has keen interest in incubating IP development in India for licensing to global companies and help companies to manufacture niche technology end products for Indian and global market.

He has served on several Government committees / task forces such as Karnataka Vision Group, Karnataka State Innovation Council and Karnataka egovernance Task Force. He is also associated with industry bodies like Indian Angel Network, TiE Bengaluru, ISA (Indian Semiconductor Association) and NASSCOM India.

Mr. Kumar has an unrivalled concern for the society and culture. He has been guiding and contributing to several charitable institutions including Youth For Seva (YFS), Nele, Tapas, Sadhana, and Development Foundation. He is also a life member of Institute for Socio Economic Change (ISEC), Bengaluru.