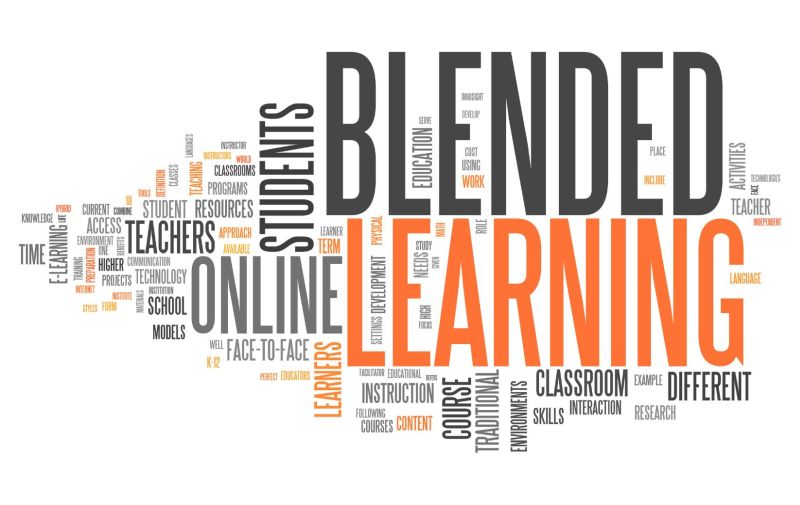 Author: Suresh Raju K.A.
Department of Value Edit Programs
Chanakya University
The pandemic has been a Game Changer in enabling millions of Teachers to learn and use Technology enabled teaching-learning methodologies, in fact, have pushed many Teachers even in remote villages where it would not have penetrated, but for pandemic and lockdown situations.
Gen Z – the Zoomers as they are called, whom we are struggling to understand, have been relating really well with Technology and are comfortable with Tech-Enabled learning options. They have very new ways of learning and engaging to consume knowledge and internalize it…
Given this background, a couple of things are clear:
We cannot escape from Technology-enabled learning
Every student, from KG to PG is anchored to smart gadgets, if teachers don't align to this and don't believe in using digital and technology-enabled methodologies, they will not be able to transform the way their students can get inspired to learn
The advent of Ed-Tech have changed the norms of the game
From unicorns like Byjus, and Great Learning, to Coursera, Udemy, and 1000s of individual players today have flooded the digital world and the internet with huge content that are both interesting and accessible to every stakeholder. They have disrupted the way youngsters can be engaged and hooked even without a single face-to-face module
Technology-enabled blended learning is not just about PPTs, Video content, etc…
Though millions of Teachers have embraced Technology and Digital World for Teaching, most of them have been limited to the usage of Smart Boards, presentations, animated presentations, and sharing videos, followed by discussions, while some of them have gone beyond to usage of laptops inside the class.
While real blended technology-enabled learning, begins right from designing the course, to developing strategies for the entire learning journey of the students, at every stage – before, during, and after the module/course or program. It includes creating and developing indigenous videos, technology-enabled engagement activities, and assignments that will enrich their learning and understanding, and assessments
Blended Learning method will be the way forward
The technology-induced learning solutions, or blended learning, which will bring in a balanced composition of physical and digital learning will essential. The beauty will be with the effective combination of successful digital intervention and the wisdom of traditional teaching methods that will ensure to equip the students with an enriching and engaging learning environment.
Technology cannot replace teachers
Technology cannot replace, as long as Teachers are ready to embrace and adapt to blend the teaching-learning experiences in a way that can engage this generation with a curiosity to
learn and excitement of getting insights that only a "Real Teacher can trigger" and no Google or Artificial Intelligence can replace this…
Defining Blended Learning and how do we go about creating this…
Blended learning (Digital induced learning, Hybrid Learning) is a method of teaching that integrates technology and digital media with traditional instructor-led classroom activities, giving students more flexibility to customize their learning experiences. Blended learning models usually leverage a combination of in-person instruction techniques, teacher-led online modules, and self-paced learning.
Blended learning models usually leverage a combination of in-person instruction techniques, teacher-led online modules, and self-paced learning. The beauty will be in combining the success of the digital intervention and the power of traditional teaching methods, which will equip the students with an enriching and engaging learning environment.
To make the teaching-learning model enjoyable and meaningful, the course/program should ensure:
An effective plan with clear learning objectives at every stage of the learning journey
Relevant delivery technique (in-person, online, self-paced, etc)
A thoughtful strategy for optimizing participation and engagement
Assessment design that will enable responsible learning
I am inviting like-minded people to collaborate in taking this learning experience to the next level in creating and designing blended learning programs…
Acknowledgments: My heartfelt gratitude to the Professors at IIMB and co-learners for enabling and enriching my learning on Blended-Learning … Special mentions and gratitude to Prof. Vasanthi Srinivasan and her entire team for a wonderful and enriching learning experience. Special Thanks to the MOOC Team at IIMBX.
It was enriching to learn Strategic Management from Prof. Jose, IIMB, which helped us to understand the nuances of the stages of creating a blended learning program, and a session on Managing Innovation by Prof. Vinay.