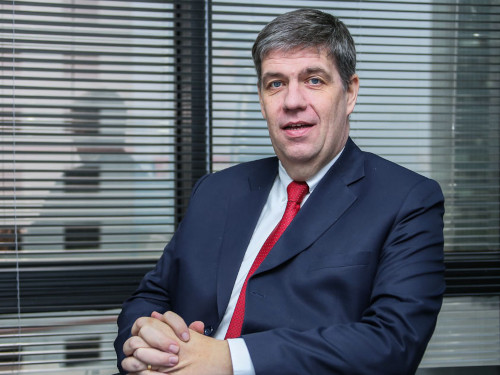 Dr. Bert Wolfs, D. Litt, Ph.D., MDP (Harvard Graduate School of Education), is a founding member of SBS Swiss Business School and holds the position of the Academic Dean and DBA Program Manager at the institution.
Dr. Wolfs is also a lecturer on SBS educational programs with a special interest in entrepreneurship and e-commerce and holds the Albert Einstein Peace Award from IAEWP. Furthermore, he is a certified lecturer of Swiss Vocational Education Training (VET) students.
Academic and Professional Qualification
MDP, Harvard Graduate School of Education, Boston, 2009
Doctor of Philosophy (Ph.D.), UC, Kentucky, 2015
Doctor of Literature (D. Litt), VSK, India, 2014
Master of Business Administration (MBA), EU, Geneva, 1993
Bachelor of Education, PHI, KUL, Belgium, 1990
Honors and Awards
Special Price, Belgian-Luxemburg Chamber of Commerce in Switzerland, 2018
Acknowledgment from the Latvian Ministry of Education, Minister Sadurskis, 2016
Honorary Professor, Russian-Armenian University, 2014.
Albert Einstein Peace Award, International Ass. Of World Educators, UN-NGO, 2001
Memberships
Member of Editorial Board of the BA Research Conference.
Member of the Belgium-Luxemburg Chamber of Commerce in Switzerland
Member of the Swiss-American Chamber of Commerce
Courses Taught
New Venture Creation (taught in Banku Augstskola (Riga), Academy of National Economy (Moscow), RIMS (Bengaluru), KMBS (Kiev).
Business Policy and Strategy
European and International Business
Research Interest
Zurich Airport Region
Entrepreneurship
Higher Education
Digitalization
Recent Publications
Bhat, S., Sharma, S., & Wolfs, B. (2020). Measuring Stages of Concern of Management Academic About IT-Based Education: A Comparative Study Between Government-Owned University Departments and Private B-Schools. International Journal Of Management (IJM) – Scopus Indexed, 11(7). doi: 10.34218/IJM.11.7.2020.029
Prosvirkina, E., & Wolfs, B. (2019). Top Management Team Characteristics and Return on Assets: Case from the Russian Banking Sector. Open Journal For Research In Economics, 2(1), 1-12. doi: 10.32591/coas.ojre.0201.01001p
Female Entrepreneurs & Investors, we dare but we don't match! – Dr Bert Wolfs and Patricia Martínez Montesinos – 2018
Family Business, Firm Efficiency and Corporate Governance Relation: The Case of Corporate Governance Index in Turkey
Published by abacademics.org a federation of 12 allied academies publishing a total of 14 different journals in various fields of business. With an acceptance rate of 30%, each of the journals of our affiliates is double blind, peer reviewed and each is listed in SCOPUS, SCIMAGO, Google Scholar, EBSCO, ProQuest, Cengage Gale, LexisNexis and several other academic databases and search engines. These journals are simultaneously published in hard copy and online.
The Increasing Role of Female Top Managers in Banks on the Russian MarketCambridge Scholars Publishing By Prosvirkina, E. & Wolfs, B.
Carrefour in FYROM 2015 – Dr. Bert Wolfs
CEO Magazine, Autumn 2015 – Ethics, Big Business, and the MBA
Palgrave Connect, December 2013 – 2014: A Year of Polarization!
LESARA: QUO VADIS? – 2018
Press Review
Speeches
April 11th, 2019: Business Scenarios for the World, SBS Alumni Talk.
March 28th, 2019: Speech held at student-led forum, Seeking CSR about Sustainability and Sustainable Development Goals
November 8th, 2017: Speech by Dr. Bert Wolfs, to Executive MBA students from IIM, Indore
September 9th, 2017: ACBSP Symposium in Chicago
Consulting
Strategy Advisor to CSW, Belgium
Entrepreneurial Advisor to several SME's in Belgium, Switzerland.