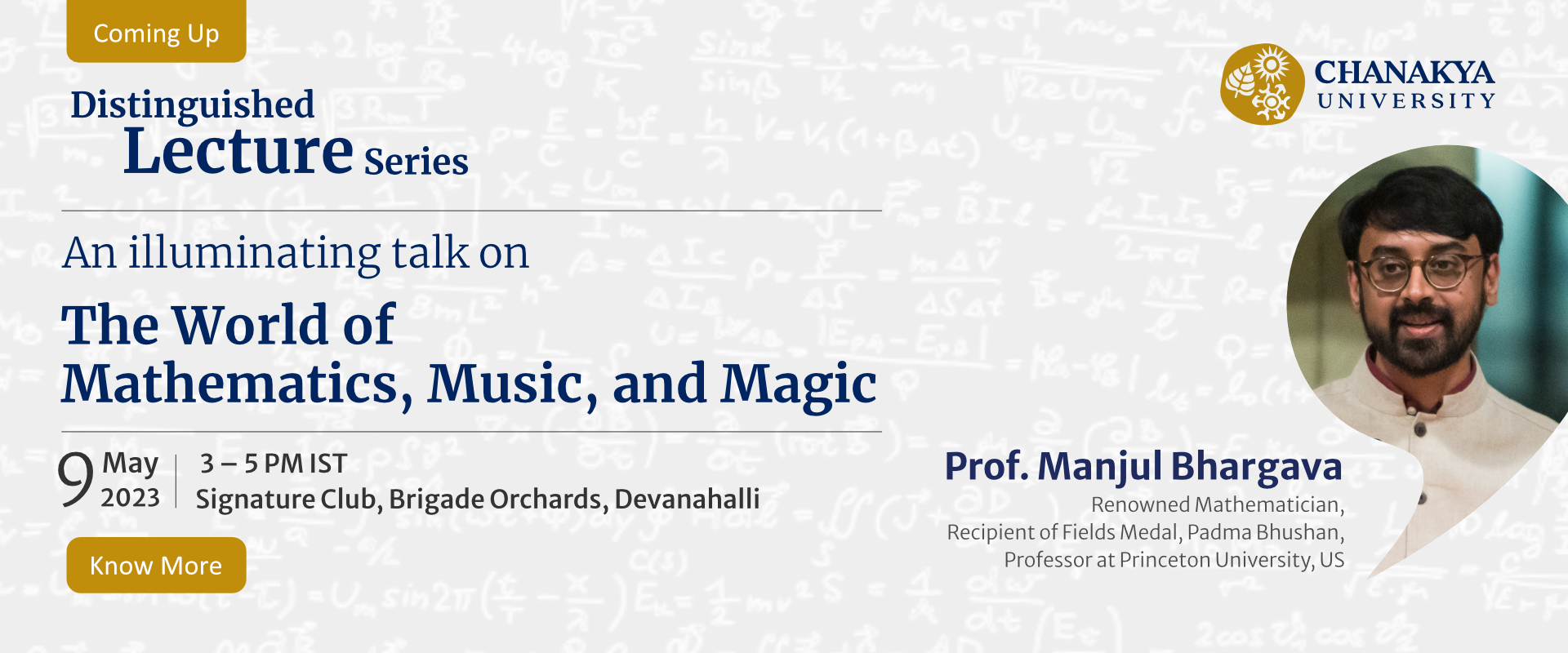 Chanakya University is one of the flagbearers of Liberal Education in India. Guided by NEP 2020, it has a distinct multidisciplinary bent in its pedagogical approach, and its entire educational ecosystem is anchored in Indic thought.
With a clear focus on the development of thought and character, it aims at creating a generation of globally informed leaders of 21st-century industry and society. Naturally, its cause is increasingly becoming a rallying point for the most versatile group of scholars, thinkers, and academicians.
One of Chanakya University's initiatives aimed at nurturing an intellectual climate marked by vibrant exchange and discourse is the "Distinguished Lecture Series." The inaugural talk in this series is an illuminating one by Professor Manjul Bhargava titled "The World of Mathematics, Music, and Magic."
Professor Bhargava is a renowned mathematician known for his momentous contributions to the body of mathematical knowledge and is the recipient of the Fields Medal of 2014 and the prestigious Padma Bhushan.
He currently serves as the R. Brandon Fradd Professor of Mathematics at Princeton University and the Stieltjes Professor of Number Theory at Leiden University. He is also a distinguished member of Chanakya University's International Advisory Board.
Click here to register.